For our Teaching Professionals - We are here to help !
Please refer to the websites below for ideas and assistance on a vast number of topics, such as – specific teaching curriculums; tips and tricks to help children learn; classroom management; emergency lesson planning; teaching preparedness; new project ideas and challenges faced in the classroom.  Click on a site name below to be linked directly to a site.  If you don't see a solution here, log into your staff portal for additional resources.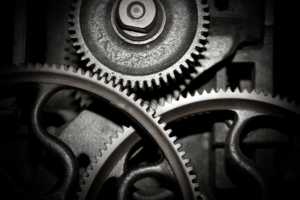 Education World – recognized the need to create a home for educators on the internet, a place where teacher could gather adn share ideas.   They created a complete online resource that educators could visit each day to find high-quality lesson plans and classroom materials.  The result includes:  original content, include lesson plans, practical information for educators, information on how to integrate technology in the classroom; articles written by education experts; website reviews; and feature and columns.
Super Substitute Teachers – Tips and resources specifically for substitute and occasional teachers, such as print outs, activities, classroom management strategies, discipline techniques and curriculum-based game ideas.
Sanford Programs – Sanford Inspire celebrates and devlops inspirational educators through free on-demand courses and resources designed to support social emotional learning and inspiration instruction in the PK-12 classroom.
Learn Zillion – Dedicated to championing teachers and supporting their ongoing professional development, Learn Zillion offer a free and growing set of Math and English Language resources for grades 2-12 which have been developed by expert teachers directly from the Common Core States standards.   Teachers have to not only understand the content, but have to know the best was to teach it so it resonates and sticks with the students.
Discovery Education – Transforms classrooms, empowers teachers and captivates students by leading the way in providing high quality, dynamic, digital contact to schools large and small.  Discovery Education offers a breadth and depth of digital media contact that is immersive, engaging and brings the world into the classroom.
Teaching Channel – A video showcase of inspiring and effective teaching practices in America's schools.   They have a rapidly growing community of registered members who trade ideas and share inspiration from each other.  Their mission is to revolutionize how teachers learn, connect, and inspire each other to improve the outcomes for all K-12 students.
Stedi.org – Provides research-based training materials and services designed to improve student achievement when students are taught by a substitute teacher and to assist those who manage substitute teachers.
Teaching Today MN  –   Is a publication that addresses current national, state and local developments in education, as well as highlights from program and curriculum of WI and MN schools.
Teachers Pay Teachers – TPT is the world's first and largest open marketplace for educators to buy, sell and share their original resources.  TPT helps teachers to teach at their best and provides a community where teachers can succeed.
The Teacher's Corner – A resource for lesson plans, worksheets, and activities.  Every month, The Teacher's Corner is adding new and free printable worksheets.
Teacher View – Resources for web based gaming in Math, English, Science and History.  TeacherView is part of Primary Games and has several thousand game titles for these topics.
TeachingDegrees.com – Whether you are simply looking to further your career through continuing education or begin a whole new career with a degree in teaching, TeachingDegrees.com can help find the right school for you. You can begin your search by selecting either the type of teaching degree you are interested in or the location where you would like to study.
Jump Start – Resources for teachers and parents where 3-10 year old children master skills needed to succeed in school and in life, through exploration, discover, and learning.  By blending of interactive adventures and award willing learning games into a safe, customizable online world, inspires minds in a fun way.
TeAch-nology – Provide free and easy to use resources for Kindergarten to High School teachers dedicated to improving the education for today's generation of students.   Access to 46,000+ lesson plans, 10,200 free printable worksheets, rubrics, teaching tips and thousands of other great teaching resources.
We Are Teachers  – exists to inspire teachers and help them succeed by sharing practical classroom ideas, the best freebies and giveaways, and teacher-to-teacher advice and humor.   They publish daily articles, videos, and giveaways right on their website as well as their social media channels on Facebook, Instagram, Twitter, and Pinterest.   It's your virtual teacher's lounge where you can find support and encouragement from your colleagues, a great idea for your next reading or math lesson, and a laugh when you need it.
Education To The Core – believes all teachers deserve access to quality resources for their students. Resources that are comprehensive, interactive, engaging and effective.  They hope to equip every educator with the strategies and tools to be a great educator with a healthy work-life balance.